2016/01/13
Fact Check: Do Media in Iran Enjoy Freedom of the Press?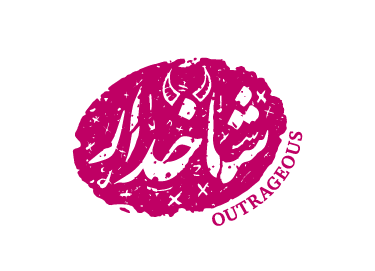 Freedom of the press and freedom of expression are among the basic freedoms that have frequently been the targets of state institutions' crackdowns in Iran, even though both freedoms are officially recognized in the post-revolution Constitution. Based on Article 4, Chapter 3 of the press law, "no government official or non-government authority is allowed to apply pressure on the press to publish content or an article, nor to impose censorship or control over publications."
Imprisonment of journalists, suspension of publications, censorship, and so-called "red lines" or prohibitions on press content are among recent violations of freedom of speech and freedom of the press. In such a context, a Majlis MP has recently claimed that freedom of the press is a characteristic of the media in Iran.
Evaz Heidarpour, the MP for Shahreza in Isfahan province, has claimed that "freedom of the press is among the positive characteristics of the media in Iran, since the press may now freely and openly discuss every aspect of issues with a critical view."
Press Freedom in Recent Years
Since Hassan Rouhani's government came to power in 2013, the overall atmosphere of the media has been characterized by relative openness, most particularly when one compares the present situation to the media environment that prevailed during former President Mahmoud Ahmadinejad's second administration. Having said that, the imprisonment of journalists and the suspension of a number of publications have continued, and restrictions on and numerous guidelines for press activists have remained in place.
Multiple major political forces in Iran have been critical of the status of the press. For example, the Government and even Hassan Rouhani personally have attributed the current circumstances – including arrests of journalists – to the policies of anti-Government state institutions. However, on the other hand, radical anti-Government groups have claimed that Rouhani's Government has silenced their criticisms of the nuclear agreement.
In the past few months a number of journalists have been detained. Isa Saharkhiz, Ehsan Mazandarani (editor-in-chief of Farhikhtegan), Saman Safarzaie (a journalist for Andisheh Pouya), Afarin Chitsaz (writer for Iran Daily), and Hadi Heydari (Shahrvand's cartoonist) are among the journalists that have been detained since October of 2015 alone.
Press Freedom & the 'Anti-Infiltration Campaign'
In a reaction to the imprisonment of journalists, Tehran MP Ali Mottahari said, "I believe we should not turn infiltration into a means to marginalize our political rivals and crackdown on any criticism that is pointed towards us. We treated sedition in the same manner [in the past] and used it as a tool, too."
Ahmad Tavakoli is an MP from Tehran who has implicitly criticized the arrest of journalists. Tavakoli has claimed, "I am not aware of the details of the detentions, but due to the history [of such measures], I am worried that the fundamental and deep concern of the leader of the revolution is summarized in this series of security and disciplinary actions."
While a number of government officials and Majlis MPs criticized the imprisonment of journalists, President Hassan Rouhani has also personally protested the arrests and said that "we should not detain individuals without reasons, file complaints against them, and claim that they have been double agents or infiltrators. Instead of playing with words, we should truly confront cases of subversive operations."
Freedom of the press in Iran has generally been under the tight control and imposed restrictions of different state-run institutions. For example, Mohammad Khatami was the Islamic Republic's President from 1997 to 2005, but he has been banned from appearing in the public broadcast media by conservative-dominated state institutions like the Judiciary since 2014. He has also been prohibited from conducting interviews, an order that has repeatedly been affirmed by the Judiciary's spokesperson. Similar restrictions have been imposed on the publication of any news stories concerning Mir Hussein Mousavi, Mehdi Karroubi, and Zahra Rahnavard, three prominent opposition figures that have been under house arrest since 2011.
Opposition to Press Restrictions from Conservatives
MP Ali Mottahari also points to "phony red lines" as attempts to impose censorship and restrictions on the media. According to Mottahari, "One should not put restrictions on freedom of thought. In order to preserve the glory of the (Islamic) revolution, every citizen should be free. But, unfortunately, there are times when some groups draw 'phony red lines' and warn that certain subjects should not be discussed or criticized. We do not agree with this approach."
Reform-minded and pro-government activists and journalists are not the only groups that are critics and sometimes even victims of the measures that unelected state institutions take to impose restrictions on press freedom. There are also conservatives, radical groups, and individuals who oppose Hassan Rouhani but still claim they have been victims of government restrictions on the press. The decision of the editor-in-chief of Vatan Emruz and a number of other newspapers and press close to the so-called conservative faction to boycott this year's Iran Press Exhibition is one of the examples of non-reformist concerns about freedom of the press.
Conservative MP Haddad Adel has also expressed dissatisfaction with the imprisonment of journalists and has suggested that the arrests are a measure to confront "intrusion," or the belief that negative foreign elements are operating in Iran. Mr. Adel claims to "have heard about the imprisonment of a number of journalists during the press exhibition. I personally do not welcome such developments."
Verdict
We rate the claims of Evaz Heidarpour, the MP from Shahreza, as "outrageous" – extremely false – because there is significant and flagrant evidence that freedom of the press is nearly absent from Iran, and that different state institutions in the Islamic Republic have demonstrated their desire for and persistence in censorship, the detention of journalists, and restrictions on the media.