2016/01/11
Fact Check: Are the statements of Ahwaz MP regarding the "shortness of breath" phenomenon in Khuzestan true?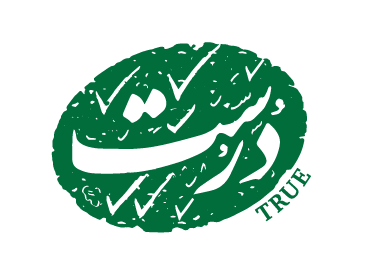 Shokr Khoda Mousavi is Ahwaz MP in Iran's Majlis. In a recent interview with the ISNA news agency in Ahwaz, Mr. Mousavi talked about the consequences of a growing 'shortness of breath' phenomenon and its impact on the health of people in Khuzestan province. He said that "in a matter of three years, more than 40,000 residents of Khuzestan province have suffered from respiratory complications."
Since the first rainfall in the autumn of 2013, thousands of Khuzestan residents have suffered from shortness of breath, which has created complications for their health and forced some of them into hospitals.
Thousands of citizens are concerned about this phenomenon, with the media and the public paying special attention to it. However, it has been two years since the first shortness of breath case occurred and Iranian officials have so far not detailed the definite reasons behind this public health problem, nor have they implemented any measures to curb and control it.
Rainfall and 'Shortness of Breath'
After the first autumn rainfalls in Ahwaz and several other cities in Khuzestan province, shortness of breath was reported by a number of residents, and on Saturday November 3, 2013, numerous residents who experienced shortness of breath were referred to different hospitals. On November 6, 2013, three days after the rainfall, the deputy Health Minister in Khuzestan province, Dr. Mohammad Hussein Sarmast, announced that 5,500 were suffering from respiratory complications.
"A rare and unprecedented phenomenon of acid rainfall with no wind in the air was the main cause of shortness of breath among 5,500 citizens of Khuzestan," Mohammad Hussein Sarmast said.
According to an official in Iran's Health Ministry, 95% of the people that had entered hospitals in that week were Ahwaz residents, and 520 in total were hospitalized. Furthermore, "around 60% of the patients that were suffering from respiratory tracts and shortness of breath were children and adults who had a history of respiratory problems, allergy, and cardiovascular diseases," and their problems were exacerbated by the rainfall on November 2, 2013. However, there had been "no reports of casualties" caused by this phenomenon.
"A type of acid rain," as Sarmast had characterized the problem, "is a rare phenomenon that has been unprecedented in Khuzestan province but has occurred in other countries". On November 5, 2013, the Minister of Health, Hassan Ghazizadeh Hashemi, echoed Sarmast's remarks when he said that "acid rain could be the main cause of the shortness of breath among these individuals," he said.
In what became the first year in which this phenomenon had emerged, Minister Hashemi told the IRNA, Iran's official news agency, on November 5, 2013 that "a team of experts, including health experts and medical specialists has been sent to Ahwaz to investigate the cases [of shortness of breath], and the results of their research will soon be announced." He even stressed that "there are theories and probabilities about the reasons behind the shortness of breath of these individuals and they should all be examined scientifically."   
Ismail Eidani is the chair of the 'shortness of breath working group,' which conducts research into this phenomenon in Khuzestan. When the phenomenon repeated in the autumn of 2015, Mr. Eidani said that "our research has proven that the level of irritants and allergies altered and changed after the rainfall in a way that affects the respiratory tracts, causing inflammation, and as a result the tracts will block and the individual suffers from wheezing and shortness of breath, and a condition that is defined as asthma."
Official Figures on 'Shortness of Breath'
According to Ismail Eidani, head of Jondi Shapour Medical Sciences University, until the end of November 2013, the number of individuals that were suffering from this complication had reached to "more than 20,000." On March 9, 2014 Ismail Eidani stressed that "more than 20,000 had been referred to medical centres. These are emergency units' figures, while over 4 to 5 times more patients have visited physicians' offices."
Nearly a year passed and during the very first autumn rainfall on October 22, 2014, "1,000 individuals were referred to clinics and medical centres due to respiratory complications".
During the second year that the rainfall caused shortness of breath among citizens of the province, Eidani stressed that "following the autumn rainfalls, compared to the last autumn, the number of patients who were hospitalized in ICU in Khuzestan hospitals, especially in Ahwaz and Dasht E Azadegan hospitals, has significantly increased."    
'Shortness of Breath' in Khuzestan in 2015
October 30, 2015 saw the reemergence of the "shortness of breath" phenomenon. Dr. Iraj Nazari, the deputy dean of Ahwaz Medical Sciences University, announced that "8,057 individuals were referred to the provinces' hospitals to seek treatment for difficulty breathing, 100 were hospitalized in the general wards of the hospital for acute respiratory complications, and 9 individuals are hospitalized and have been treated in the ICU".
In less than 10 days, the official website for the Ahwaz Medical Sciences University quoted Dr. Nazari as saying that the number of citizens suffering from shortness of breath has increased by as many as three times. The site reported that "from the beginning of autumn and the rainy season to November 10, 2015, around 24,800 individuals have been referred to hospital emergencies to treat symptoms of respiratory complications."
On November 4, 2015, the IRNA published figures regarding the citizens who had entered hospitals and clinics in Khuzestan to seek treatment during the three waves of shortness of breath in the province. Based on the IRNA's figures, "22,000 in the autumn of 2013, more than 16,000 in the autumn of 2014," and in the autumn of 2015 until November 4, 2015, "more than 17,000 individuals in Khuzestan entered the provinces' health centres and clinics to seek treatment for shortness of breath.
In its November 1, 2015 report, Shargh Daily reported that the 'Khuzestan Crisis Unit' had announced that "about 22,000 individuals in 2013 and 16,000 others in 2014 had used the hospitals and clinics in the province."    
Based on an IRNA report, until November 4, 2015, a total of 55,000 Khuzestan residents were referred to hospitals and clinics in Ahwaz, Omidieh, Azadegan, and some other regions in Khuzetsan due to "rainfall and consequently shortage of breath." The figures published by Shargh Daily and on the official website of Jondi Shapour University in Ahwaz confirm the IRNA's report.   
Verdict
Based on this series of reports and officials' statements, we can conclude that the figure given by Shokr Khoda Mousavi, Ahwaz MP in Majlis, of "more than 40,000" individuals affected by the shortness of breath phenomenon in Khuzestan between 2013 and 2015 is "true".