2016/02/04
Fact Check: Are Iran's Hospitals Short of Beds for Burn Victims?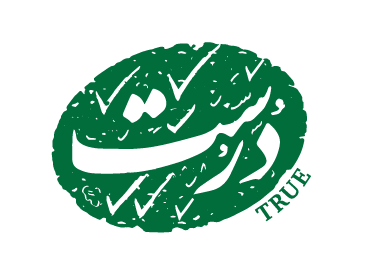 Iran has one of the highest amounts of burn victims in the Middle East. Every year in Iran close to 30,000 burn victims require hospitalization, and around 3,000 die. The key determinants of the high mortality rate among burn patients are shortages of equipment and services to treat and aid victims in hospitals.  
Rasul Khezri, Piranshahr MP and a member of the Majlis Health Commission, remarked recently on the shortage of hospital beds for burn patients. He stated that "the country needs 2,000 beds for burn victims, and 400 of them should be allocated to the Intensive Care Unit (ICU) . . . But only 850 beds are currently set aside – with 100 for the ICU." Does Khezri have his facts straight?
Falling Short of Global Standards
Iran's Health Minister has also pointed out the shortage of beds in hospital burn units, and acknowledged that "the number of hospital beds set aside for burn patients is very limited, and since the period of treatment for burns is long and very expensive, we cannot offer adequate services to patients. We have only 800 beds that do not even fit within international standards."
Abbas Ali Zali, head of the Medical Council of the Islamic Republic of Iran, has confirmed the bed shortage and said that "10 to 20 percent of hospital beds should be allocated to burn patients, while global standards recommend that 50% of hospital beds should be set aside for this matter. Even if 20% of beds are allocated to the burn patients, this will be inadequate and insufficient compared to global standards." Despite the global standard, many Iranian hospitals are not equipped with enough beds to set aside the admittedly insufficient 20% for burn patients.  
High Comparative Rates of Mortality
Siamak Farokh Forghani was the executive secretary for the Fourth National Conference on Burns. Mr. Forghani points to Iran's relatively large population of 70 million and says that about 25,000 to 30,000 annually are referred to hospitals to be treated for burns. He also stressed that the United States has a population of over 300 million and its number of burns referrals to hospitals is 40,000 to 45,000 annually – a much smaller proportion compared to Iran. Based on official figures, 10 out of every 100 burn patients in Iran will die. Those who survive often suffer lifelong physical and psychological challenges. The equivalent mortality rate in advanced countries is 3 out of 100 patients.
Clamouring for Greater Resources for Burn Victims
Mohammad Javad Fatemi is the chair of the Burns Research Centre in Motahhari Hospital. Mr. Fatemi believes that "the best policy is to ask all university hospitals to have mandatory burns wards with 10 to 20 beds allocated specifically for burn patients." While Motahhari Hospital is the largest educational centre for treatment of burn patients in Iran, Mr. Fatemi acknowledges that his hospital "is not equipped to follow the necessary standards, and merely has rooms with three or five beds for patients. In order to follow [international] standards and prevent the spread of infections, each burn patient should be treated in a special room with a single bed."
Iran's Health Minister, Hassan Ghazizadeh Hashemi, recently provided statistics on the number of available hospital beds as of January 6, 2016. Mr. Hashemi said there is a total of 80,000 available hospital beds in Iran. Based on repeated demands made by senior officials in Iran's health sector, 10 to 20 percent of available beds should be allocated specifically to the victims of burns. As the Minister of Health has indicated, only 800 beds has been put aside for burn patients throughout the entire country.
Verdict
There is widespread consensus within Iran's medical establishment that the number of beds available to burn victims is grossly inadequate and falling far short of international standards. We therefore rate Rasul Khezri's statement that Iran has a shortage of hospital beds for burn victims as "true."